About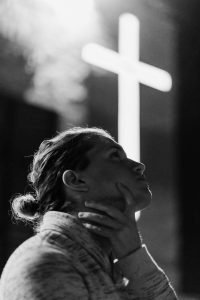 Life wounds us. From an early age every experience, good or bad, impacts how we view ourselves and how we view God. The lens through which we interpret life gets distorted. The battle began when we bit that darn fruit in the Garden of Eden, deciding we wanted to be like God. Instead, we got a view of evil that God never intended. How could we? We had no idea what evil was. We weren't created for it.
Since that fateful day, we've been doing everything we can to reconnect with God. Let's face it, we live in a world at war. Squaring off with an enemy that seeks to destroy us through lies, deceit, and distortions of truth.
The challenge is to embrace the broken places in ourselves. The wounded and traumatized places where life-altering experiences occurred through the influence of others or through our own choices. Healing from those wounds comes only through a posture of intimacy with God. One that allows Jesus to step into those hurts and re-interpret life from His vantage point, calling out our true identity as Child of God.
Our book project, Embracing Brokenness is meant to bring the message of healing to a hurting world. To "live out loud" what God has done in our individual lives as an encouragement to believers who seek to learn more about what they were created for and more about the God who did the creating.
Psalm 139: 23-24. The Passion Translation provides a contemporary interpretation of the message we bring to all who would hear.
23 God, I invite your searching gaze into my heart. Examine me through and through; find out everything that may be hidden within me. Put me to the test and sift through all my anxious cares. 24 See if there is any path of pain I'm walking on, and lead me back to your glorious, everlasting ways—the path that brings me back to you.